Pottery made in Atlanta
Your hyper-local Candler Park neighbor making pottery and aranging flowers since 2018.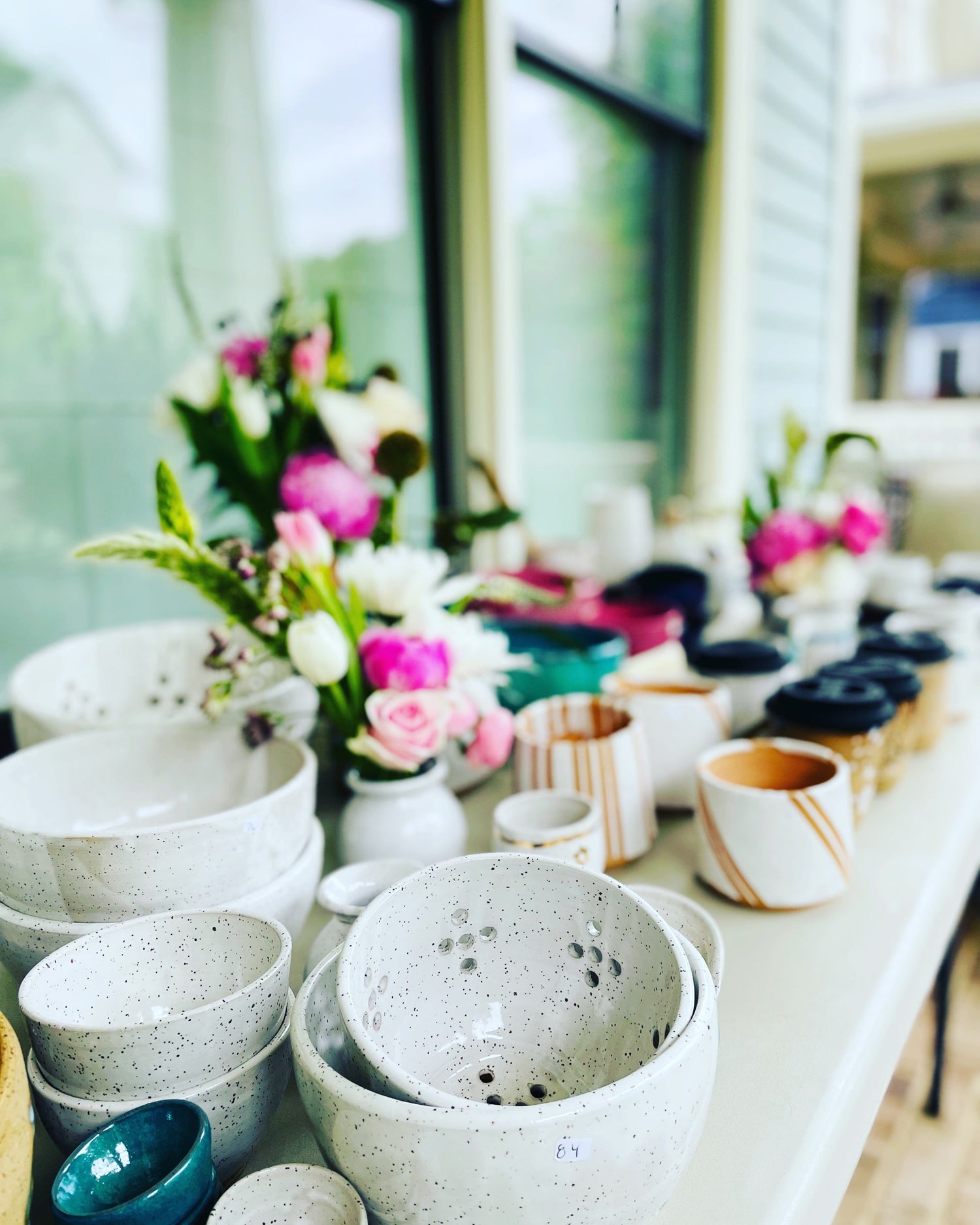 Front Porch Shopping
I have a rotating collection of pottery available on my front porch 24/7. Come shop by anytime, send me a venmo or paypal, and take what you want. Ring my doorbell, I might be home and you can come inside and see the secret inventory. 1320 Iverson Stret.
Meet the Artist
Hello, I am an Atlanta native, making pottery in a studio in my home. I live in Candler Park with my husband, two kids, a pug, a rescue mutt and we used to have one Sunfish that was pulled out of lake Allatoona. I am best known in the neighborhood for raising money for the Candler Park toilets and throwing the neighborhood fundraising party. When I am not making pottery, I am researching forgotten passwords, cooking dinner, deciding who to vote for, camping and arranging flowers. The best place to find my work (besides here) is on instagram @B_Hart_Art or on my honor system front porch sale.